Why Your Cell Phone Will Not Charge
If your cell phone battery isn't charging properly, don't immediately change your phone charger or battery! take a look at these 12 ways to repair cell phone charging port repair fix. it has how to repair cell phone charging port, how to fix a phone charger port and cell phone charging port loose answers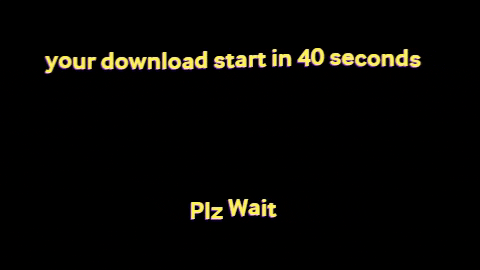 wait for seconds to end
Do You Know Why Your Phone Battery Is Discharging Fast
Are you facing problem phone won't charge when it is plugged in charging, or battery is charging very slowly when you are using internet on your phone during charging, It's a very common complaint by the smartphone users, so here are a few solutions
Phone Charging Port Repair Do It Yourself
Use another charger to eliminate the possibility of a faulty charger or try another battery to eliminate the possibility of a bad battery if you've checked the battery and the charger by testing them on another phone and the phone is still not charging, the fault probably lies within the phone charge port. As the smartphone user, you need to research your phone issues your selves on the internet first. Another simple solution is to have your phone charger port tested by the cell phone technician. The most mobile repair shop will test your charger port at no cost here in Karachi Pakistan, then try to DIY repair on your metallic surfaces inside the charging port on the phone because of the continual plugging and unplugging of the charger your USB cable and charging jack are not making good contact. it will happen when you spill something in your pocket besides your phone. dust is an enemy to your smartphones. you need to take all possible measures to ensure the dust-free use of your phone. you have to protect your mobile from getting dust, dirt, grime, and liquids inside them. shut down your phone, remove the battery and use something small to 'cleaning up' the little tab inside the charging port on your smartphone or tablet. Keeping the Dirt Out debris as well as any other spilled liquid out of the ports of your phone and help you avoid expensive phone repairs, then reinsert your battery and plug it in again. 100 times out of 90 this is all that is required.
if you are a mobile phone technician you can buy Cell Phone Cleaning Kit for doing the Best and Safest Cleaning. the tools in the kit are very small but work wonders. for find out more about tools
click here
you can also use a small amount of alcohol or CTC
carbon tetrachloride
to clean inside the charging port
Dont do these 12 mistakes while charging a phone
read more
How to Repair Mobile Charging Jack
Watch this video to fix your phone mobile charging jack at home in just 4 minutes. I am sure you got how to repair mobile charging jack cheapest
How do you fix Cell Phone Charging Port Loose
watch this video to learn how to fix cell phone charging port loose
Pins in the Charge Port
The pins in the charge port are broken or bent you can't connect the charger and the phone battery will refuse to charge. You can diagnose this by seeing the charging port in the light or with the magnifying glass. if the charge port lose or you find your phone charge port pins broken you need to replace it.
Now you need a charge port and customized cell phone repair tools to fix it by your own self. At Mobile repairing online repairing center, we have sophisticated, customized tools to check your phone charge ports free of cost. If the pins contacts are broken we can fix it for you. We will usually fix it in 30 mt so that you can charge your phone and get back to the important things on your phone.
Check whether the phone charge jack is loose or damage before performing cell phone charging port repair.
Help you find out why cell phone battery doesn't fully charge
Resold charging port contacts
Fix broken charging port pins
Now Try Change Charger Cable
The important part of a charger is the cable, not the adapter because of its plugs into the wall socket. USB cable that came with your phone is the best for charging to diagnose a faulty cable try other phone cable and see if that works properly with your phone or not. If it does, you know the original cable is faulty.
Now Try Change Charger or Adaptor
Check the USB port losing after endlessly plugging in and unplugging the cable with the wall plug adapter Also check the wall socket and same charger/cable on a different android phone because this will help you eliminate the fault on your phone, rather than the cable or charger.
You Have To Try To Charge Phone From The Right Source
Charging from an adaptor will always be faster than charging via laptop or desktop computer because computer USB ports don't deliver power that your phones suites. An adaptor charger can deliver a power that your phone requires to charge the battery faster as a computer USB port, which means much So if your phone is charging slowly and you've connected it in your laptop USB port there's your problem.
How much does it cost to repair charge?
Repair charge cost depends on the phone model in here Pakistan. Mobile repairing online has professional technicians that will identify the reason behind the cell phone problem and perform the necessary cell phone repair that will bring your phone's functionality back to normal.
mobile repairing and training center
Mobile repairing online Coaching Systems can practice you to fix charger slot harm for 98% of mobile phones, pills, and notebooks in the market. We eliminate (desolder) the charging port and solder a brand new to the smartphone motherboard and reassemble to test then we're done.
Why Your Cell Phone Will Not Charge
We also offer to charge port soldering training for the most common problems in iPhones, iPads, iPods and other smartphones which includes damaged display connector repairs, charger slot repairs, damaged buttons repairs and more.
Help with the Charger Port Repair | Call Us at 00-312-2906096
read the real case study on
How to fix remove and replace the smartphone charging port
here
Help Distribute the word and make others aware that damaged equipment can be fixed for re-use and get a second chance and not end up in a dump. The Android phone is re-used, the phone charging ports bought are re-sold if you've found a fixed tip that we haven't mentioned in this article let the readers know here in the comments.